WHERE LUXURY MEETS PASSION
SELECTUM HACIENDA, PUNTA CANA
Enjoy the tranquillity and a mesmerizing views of the Caribbean Sea in our adult-only luxury boutique hotel. Enrich your gastronomic experience and delve through splendid flavors. Release the Gourmet within with world-class dining experience! At Selectum Hacienda we aim to appease all tastes. Say no to dull moments and enjoy our various amenities from sailing to snorkeling or even diving into seaside enclaves!

Relaxation
From the splendid view of Macao beach to the tropical forests of Punta Cana, enjoy the luxury and tranquility to the most and detox through relaxing aromatherapy by the sea! Craft your perfection!

Nature
Delve into the award-winning blue sea and heal through the beautiful white sand of Macao beach Punta Cana. Feel the supreme comfort of a natural paradise!

Activity
Book today and enjoy full access to our spectacular amenities. Surfing, diving, sailing, tennis and a lot more await you at Selectum Hacienda. Say yes to a lively experience.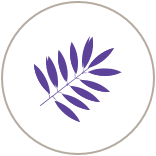 Book Today and Explore Tranquility
Selectum Hacienda Where Comfort Embraces Luxury
Selectum Hacienda is a yet chic luxurious boutique hotel designed for adults only, over the age of 16, to offer ultimate serenity and provide quiet surroundings. Delve into the stunning nature and detox yourself with personalized services beyond expectations and a luscious farm-to-table menu incorporating organic culinary experiences. Enjoy luxurious accommodations with various views. Book now and enjoy the ultimate tranquillity at our hotel!
Experience the perfect setting of ever-lasting memories. At Selectum Hacienda, every day is a new dreamy tale; pamper yourself with a soothing massage & aromatherapy by the ravishing view of the exotic tropical forests. Live vibrantly through different frames. Book now and get exclusive access to all our audacious amenities. Dive into the deep blue sea and showcase your talent in surfing the beautiful waves of Punta Cana. Have you ever thought about wandering around our tropical safari? or about challenging your friends over a golf or tennis match! It is the time or never.
For your special requests, kindly contact us for further information about the services and amenities we are offering.